•
A grandiose place...
The Maison Chanzy welcomes you in a magnificent cellar made of white Burgundy stone,entirely renovated and with Cistercian-style vaults dating from the 16th century.This cellar, full of history, opens onto a magnificent terrace and a garden with a view of the Montrachet hillsides, in the heart of the vines of the most prestigious of Burgundy'sappellations.

Come and discover the village of Puligny-Montrachet, in the heart of the Route des GrandsCrus, the cradle of the world's greatest dry white wines, with its meticulous architecture and its rich history.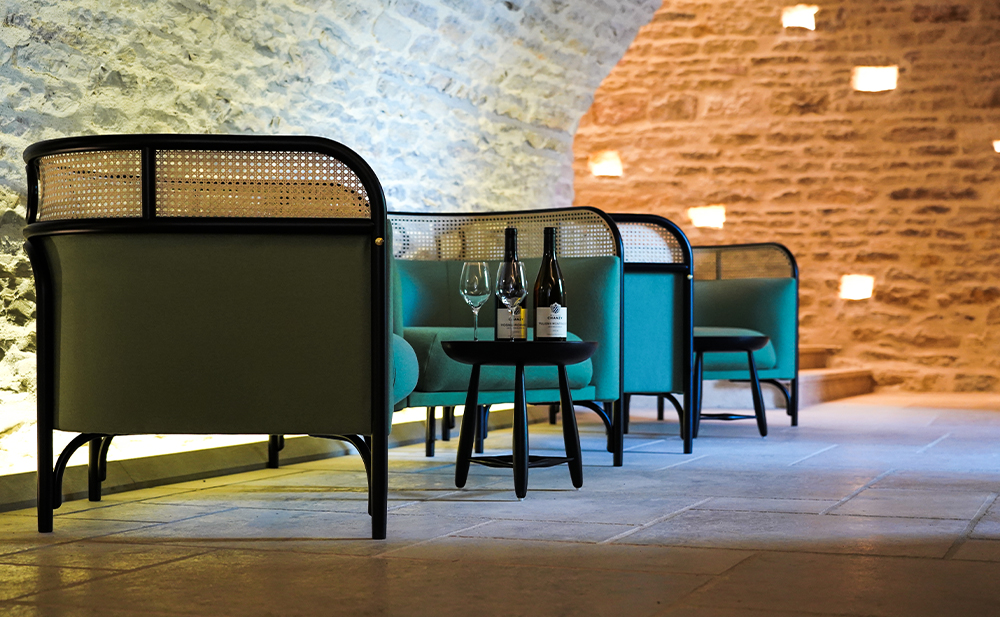 More than just a tasting cellar...
The Maison Chanzy is a tasting cellar, a wine bar, a terrace but above all a place where you can come to learn and discover about Burgundy wines.

With daily thematic wine initiations, morning and afternoon, tasting formulas and a very wide choice of wines from the Côtes de Beaune, Chalonnaises and Nuits, come and discover the best of Burgundy every day.

Discover the tastings